Private

Art Gallery In London.
Who Are We?
Woodbury House encourages the journey of anyone who is interested in art. We share our knowledge and offer guidance without prejudice or judgement.
We specialise in street art, with its powerful, often challenging messaging.
Our mission is to help collectors collect, whether you have an existing collection, or are considering owning a piece of art for the first time, and to elevate the works of Richard Hambleton and Blek le Rat; two of the most influential street artists of our time.
Specialists In Street Art
This type of art is relatable and accessible and has cultural significance making it intensely appealing and relevant to many.
Although their styles are different, both artists are exalted as 'fathers' of street art: Richard Hambleton is heralded the 'Godfather of street art' and Blek le Rat is consistently referenced as the 'Father of stencil graffiti'.
And just like their art, our focus is on 'bringing art to the people'.
Collecting Art At Your Own Pace
Our approach is that anyone interested in art should feel unintimidated, and confidently guided to their art acquisition.
And while our process is exclusive and private, our approach is open and impartial.
We run an appointment-only gallery in Mayfair where you will be welcomed regardless of whether you're ready to begin, or to add to, your art collection, or would simply like to learn more about the artists and their art.
As people who are hugely passionate about the work of street artists Richard Hambleton and Blek le Rat, we embrace all opportunities to share our knowledge, their history and of course, their art.
So booking your private visit shouldn't carry with it the pressure of purchase.
Your relationship with us is what sparks our passion to elevate the work of these two artists.
We know that developing a relationship with art and with artists takes time. It's a process and we are here to help guide and inspire you.
What Makes Us Experts On The Art Of Richard Hambleton And Blek le Rat?
When large numbers of artists and works of art exist in a gallery, expertise can potentially be diluted.
Our expertise is concentrated.
Woodbury House specialises in these street artists because we want to help champion their work and extend their reach.
Their art carries colossal historical and political significance, as anyone who knows or becomes familiar with it, will recognise.
And a digital copy does not do justice to their artwork. We invite you to visit us so that we can share the impact these pieces make.
You may only visit us once, or you may prefer to attend one of our exhibitions.
However, you have found us and however you decide to discover more about Richard Hambleton or Blek le Rat, we are delighted that you are contemplating this journey.
Meet

the team.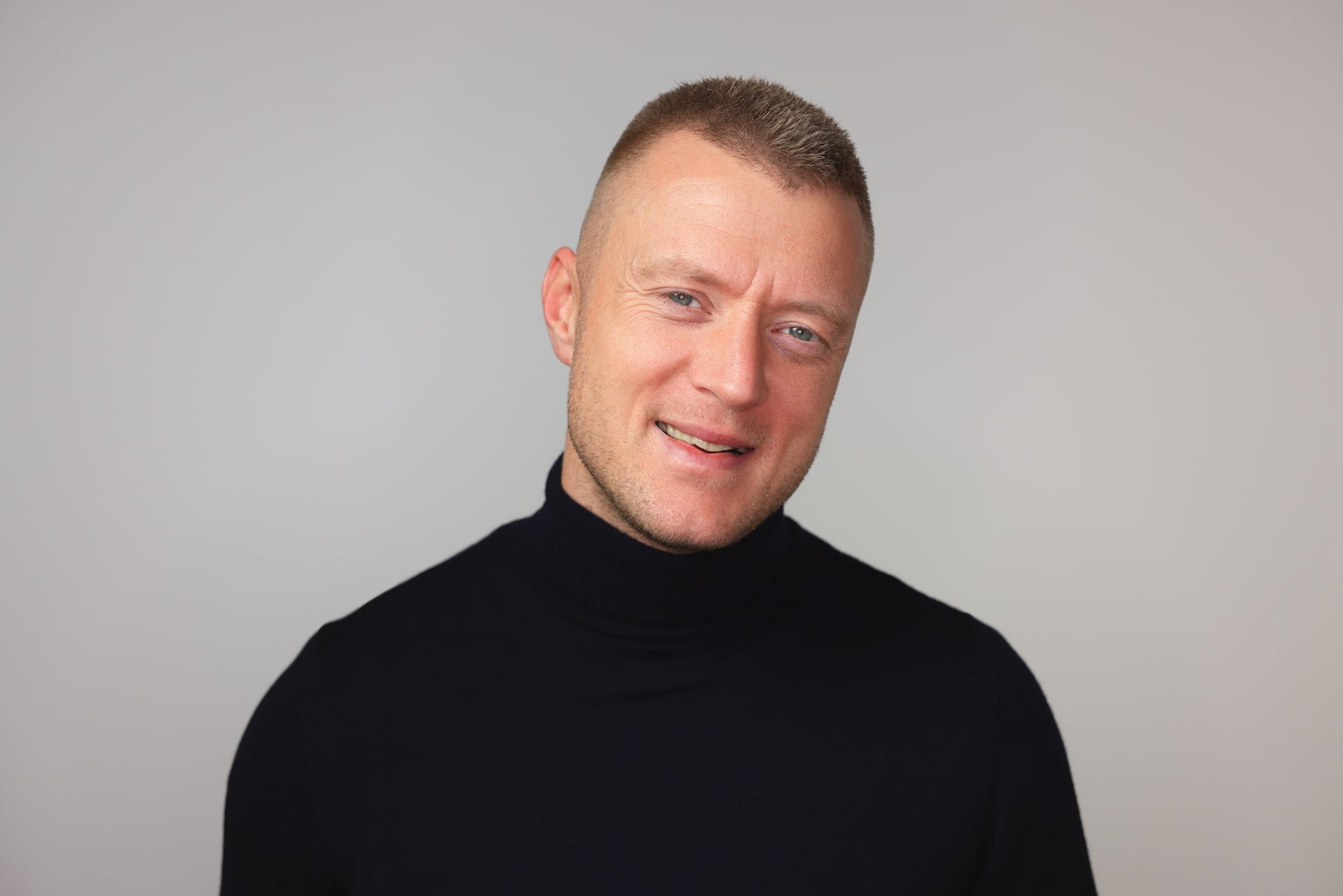 Steven Sulley
Founder
I'm beyond proud that Woodbury House was the first UK representative to work with the Richard Hambleton Foundation and of the relationship we have with Blek le Rat.
The art we are able to display and to provide to our collectors is incredible and I feel very privileged to be a part of this world.
But my background isn't classically art. I didn't study it throughout my education and it wasn't ingrained in me from a young age.
I am someone who has discovered street art, just like anyone who walked past it in the 70s and 80s on the streets themselves. I'm excited and moved by it. And this has led me to learn and research and embark on a quest to feed my passion for it.
I've gradually become an expert in the field of urban contemporary art, working with UK and international customer networks. And through dedicating my life to raising up the names and works of these historically important artists, I have helped build the Richard Hambleton and the Blek le Rat markets in the UK.
A large part of what I do is helping people either learn more about street art and the particular artists we work with, or helping them find the art to suit them and their virgin or developing collections.
I strongly believe that art shouldn't be elitist. Street art is for everyone. Art should be for everyone. I speak plainly and openly and I have found that this has led to better relationships than perhaps I could ever imagine with our artists and our collectors.
I fervently hope that anyone interested in street art, whether you're wanting to invest or wanting to learn, will feel confident to get in touch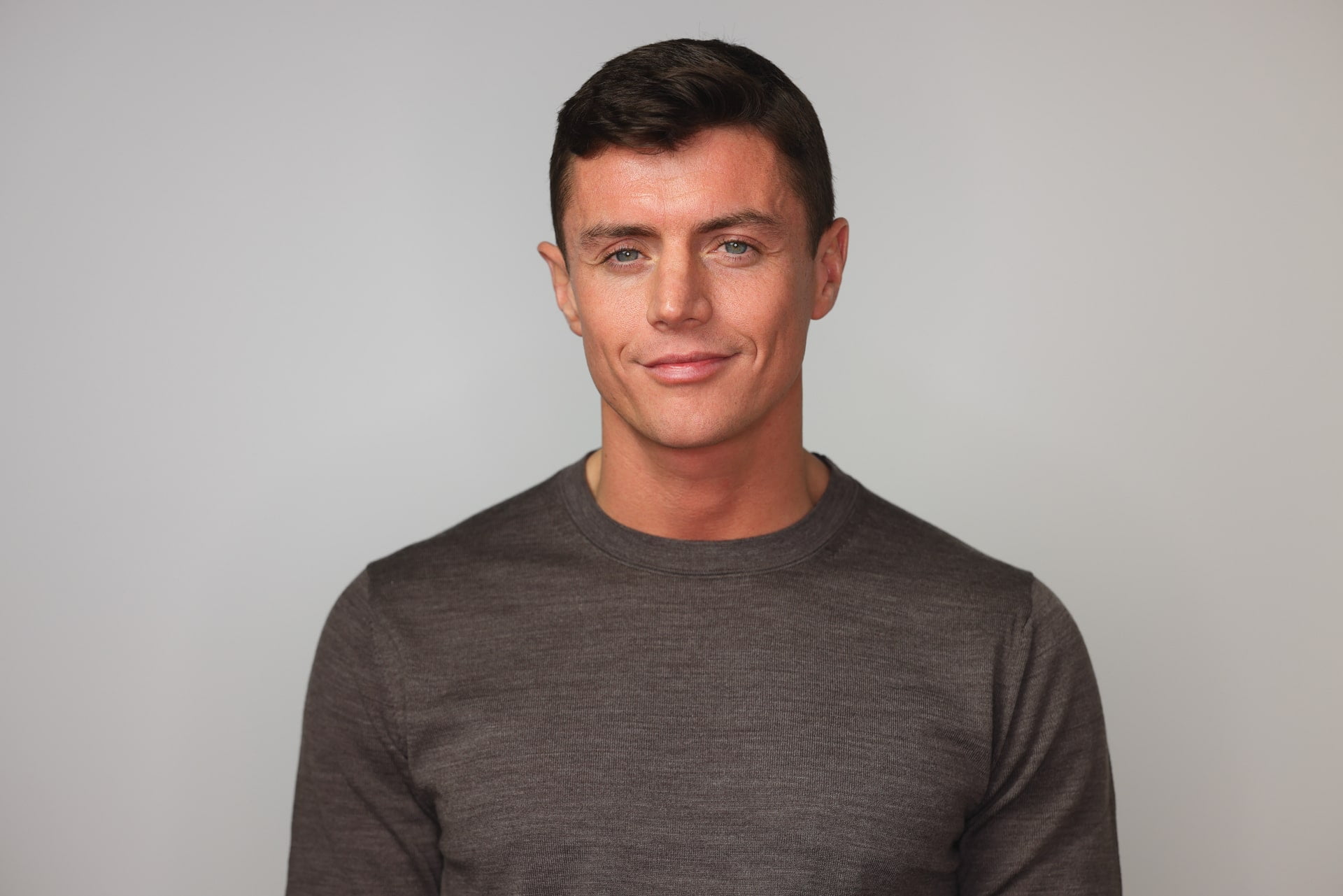 Joseph Bannan
Gallery Director
I am excited and passionate about the work we do at Woodbury House. The opportunity to work with true street-art pioneers, doesn't feel like work.
Street art is the biggest art movement of our generation and I'm convinced that it will only get bigger and more appreciated worldwide as the years progress.
It's incredible to think that street art was not a genre back in the 70's; it was considered 'criminal damage' and now we have a record set by Jean-Michel Basquiat of $110,500,000 for a single piece of art.
To have the opportunity to be involved in this market, amongst this magnitude of works at Woodbury House is a blessing and something that I am grateful for.
Much like Steven, I don't have a particularly artistic background. I began my relationship with art as a collector and enthusiast. I was always drawn to street art; the history associated with the movement and the artists' personal stories really gripped my attention.
Initially a collector, then a dealer and now we act as a private art gallery representing two of the most important street artists in the world. It was they who paved the way for so many others to follow; Richard Hambleton 'The Godfather of Street Art' & Blek le Rat 'The Father of Stencil Art'.
As more stories come to light and bodies of works are unearthed, I experience as much excitement as on the day we first opened the gallery.
I am thrilled to be heading up Woodbury House as Gallery Director and I cannot wait to see what awaits us in the years to come as we continue to disrupt the more traditional art gallery status quo.
I'm always inquisitively searching for more golden nuggets of information about our artists, more art and more people to share my passion and the passion of the artists we represent. I hope to help many more collectors who want to acquire a piece of art for the first time or further advance their collecting portfolios. To help people collect with confidence.
We are collectors first and foremost with a keen passion for whom we choose to work alongside or represent.
Street art is art for anyone, and that is our mantra too: all welcome, anytime, accessible.
Whether you have a collection of the most famous artists in the world, or you have never acquired a piece of art; you'll get my honest and undivided attention and any support you need.
I hope to see you in the private bar at Woodbury House soon for a beer, wine or a coffee!
Reviews
We're thankful for these words from our collectors
Woodbury House have provided excellent support in our journey into investing in Richard Hambleton's work. An art investment house to recommend.

I enjoyed a very good first meeting with Sam at Woodbury House

The information he was passing to me was very informative and I felt safe with his knowledge of the Art world that I have just taken my first steps in, and im looking forward to working with him again in the future for further purchases of art print and possibly original art works

I would recommend Woodbury house to any people think of making their fist steps in the Art Market.

I'd just like to say that if you're looking at purchasing a Richard Hambleton piece there just is no other place to go than Woodbury house. They are Richard Hambleton. It's their passion. Their reason for being. They're not just selling you art, they're helping you delve into the life of Richard. It's all about the art and expression. This is such a cool and non pretentious little gallery. You could sit and sip a bottle of beer and look at the art and feel at ease if you were a bricklayer or a city slicker. Don't dilly dally. Time waits for no man. I absolutely love my standing shadow man -run. I was catered for perfectly by owners Steve Sulley, Joe Bannan and Sam and the whole experience ran swiftly. Completely professional and smooth. Just as buying and appreciating art should be. It's an experience. Owning an original price is a very satisfying feeling. They're all a very happy and content group of professionals. I look forward to seeing them all again in the near future and adding to my collection, all washed down with a few cold beers too

I have just dipped my toe into investing in art and have received excellent advise from Joseph and Mitch at Woodbury House. After several calls with Mitch, I visited the studio in Soho and viewed the impressive Richard Hambleton collection before making my selection and committing to a purchase.
Both Mitch and Joseph were extremely helpful in guiding me through what is a totally new World to me. I would not have made the commitment without the reassurance and advice they provided.
I can recommend them to all those out there that are thinking of taking their first tentative steps into investing in art.

My Richard Hambleton print was struggling to sell with another gallery, James stepped into help and within a few weeks I'd managed to get a very healthy return on my money, hassle free. A big thanks to James and the team at WH, they really are the RH experts.

BodyProof – Health and Performance

As an absolute beginner to the art world I was treated with the utmost professionalism.
The whole experience was exactly that, an experience to remember. from the first call to when my piece arrived.
Not only was the whole experience fantastic but also a lesson in how to do business properly.
I had more contact from Sam and the team after I'd paid my money than before I'd paid my money.
Quite often in business as soon as you part with your cash the communications go quiet so a 5 Star review from me although Woodbury House would probably need a new chart with 10 stars if we were to give them a fair review.
Absolutely fantastic.

I was introduced to Woodbury House in 2015 and purchased two Richard Hambleton originals.I also at a later date added to my portfolio several reproductions from WH.I have found Steven Sulley to be extremely knowledgable with the Hambleton archive he promotes.Recently I sold one of my pieces through WH and made a substantial profit so I look forward to more success in the future .

It was an absolute pleasure dealing with Woodbury House team. I bought Richards Hambletons original over a year ago and just sold it today for decent profit. Amazing team and immaculate customer service 👏 I will be back for more art pieces soon.

I recently bought my first piece of art threw Woodberry House and can not recommend them highly enough. Dealing with Joseph and the rest of the team was an absolute pleasure.
It was my first time buying and just how Joseph took the time to actually share valuable knowledge with me and point me in the right direction was priceless, there's being good at your job and then there's having a love for it, at wooberry house you will see the love they have for what they do very impressive.
Again it was absolute pleasure guys thanks.

Woodbury house team and Steven are spectacular to work with. I was new to art investing, and they got me up to speed, delivered returns in a few short months and the process was extremely easy. They truly make investing in art very easy and they transfer the funds after the sale very fast. It actually got me a better return than the stock market.
Steven is also a wealth of knowledge in this field and I love the content he always sends.
Thank you and look forward to continue working with you.

I originally bought several Richard Hambleton pieces from Woodbury House in 2017 & 2018. Due to personnel changes we lost touch for a while but have been in touch again more recently with Steven & Adam and sold one of the pieces quickly at 30% profit which is not bad over 4 years. The backoffice staff are helpful too.

I can recommend Steven Sulley and his team at Woodbury House for excellent customer service. I bought a painting investment and received a profit within a year. I would highly recommend looking into investing in art !

I have been doing business with Woodbury House since 2014. Via founder Steven Sulley I have brought a number of paintings by Richard Hambleton and other established artists, some of which I have subsequently sold through Woodbury House for a substantial profit. I believe them to have a great knowledge of the contemporary art market and to be ideally placed to offer a good investment opportunity. I can thoroughly recommend them to anyone looking for an alternative to the under-performing mainstream investment market.

I have had the pleasure of visiting Woodbury House soho studio on numerous occasions.

Excellent studio with a vast array of beautiful Richard Hambleton originals.

Steve & Joe are extremely polite, professional and knowledgeable.

I had the pleasure to talk with Steven on the 'The Steven Sulley Study' which was great and attended their excellent show at the world renowned Saatchi Gallery!

Well done guys and see you soon!

I can recommend Steven Sulley and his team at Woodbury House for their efficient service; I have experienced good returns on my art investments through them.

Charlie Groom

Co-Founder & Creative Director, The London Watch Show

I have had the pleasure of dealing with both Steven Sulley & Joe Bannan at Woodbury House, as the creative director of The London Watch Show it is of utmost importance to ensure all attendees get great value whilst attending the show and with companies such as Woodbury House, who have not only an extremely professional team but a wealth of knowledge within their industry all based within in there amazing studio, it really does help me do my job to the best of my ability, and i can truly say it is not only a pleasure to be working with them but also a pleasure to have them on board as one of the main exhibitors at The London Watch Show.

I visited Woodbury House and met with Joseph & Steven.

I thoroughly enjoyed my visit, they have some of the best Richard Hambletons I have ever seen. They kindly talked me through the company history, future plans and spoke in depth about Richard Hambletons artwork.

Was a pleasure to meet the whole Woodbury House team and am very happy with the various pieces I have added to my collection.

Thanks again guys!

I am super grateful to have been a guest on Stevens Podcast. It was great to connect with someone who shared the same views and had been on a similar journey.

He is very talented at what he does, I felt inspired when leaving the studio. He has lots of inspiration and insight to share. I truly believe he can help transform his listener's lives.

This was my first time in the studio and I was blown away by the standard of the art, staff and overall space. I would highly recommend this experience to all 🙂

I had the recent pleasure of being asked to take part in the Steven Sulley Study Podcast. Not only was it an amazing experience in raising my own profile but also to record at the awesome Woodbury House – who not only are hugely insightful and knowledgeable about the art market, but they are also so creative, full of ideas and on the pulse in addition to being a nice and genuine bunch of people to be around. It was an honour to have my work presented alongside Woodbury House at the Saatchi Gallery last September, and more recently having an honest and open chat to Steve on his podcast sharing our life stories. Thank you so much, Steve and the WH crew. X

I recently had the great opportunity of chatting with Steve on his podcast, The Steven Sulley Study. It was fantastic to connect with someone who is equally passionate about his work and who has great knowledge and understanding of the art world. An added highlight to have exhibited next to Woodbury House at The Saatchi in London in 2020.
It was also an honor to have Steve appraise my body of work and provide excellent and much appreciated guidance.

Steve and the gallery are super professional. It's been an honour to work with them. They have a great outlook on modern art as a whole.

Bran Symondson

Battle Boutique Studios

Steve Sulley and the team at Woodbury House have been amazing to work with, they have an honest ethos – something which is rare to come across these days. The gallery has a wonderful atmosphere with great attention to detail, their level of professionalism doesn't go unnoticed.

Top gallery, Steve Sully is brilliant to work with! Thank you

Whilst I have had experience working with other galleries I still consider myself as learning the ropes of art investment. Working with galleries was daunting as I knew my knowledge of the art itself and the product as an investment tool was limited. I think that's where Woodbury House comes into its own. The team are down to earth, professional, and carefully help you navigate the potential that is the art investment world. They don't treat you like just another client but you get the feeling they are genuinely excited for you and the investment you are making and have your best interests at the heart of their business. They have provided me with some good advice and assisted the purchase process from beginning to end. It's a good partnership I feel lucky to have found.

I purchased a number of Richard Hambleton pieces from Woodbury House for £136K in 2017. In March this year I did a part exchange on one of those pieces originally purchased for £18K making a profit of £3K ín cash and am expecting to see further profits later this year with the Hambleton movie coming out and various promotional events. Steven Sulley is very investment focussed and promises to do well for his clients.

I was honoured to be invited to chat with Steven on his wonderful podcast at Woodbury House in London's Soho – and I had such a fab experience!

Both professional and relaxed, Steven has a knack of putting you at ease, resulting in an organic and natural conversation.

As well as being a guest artist I'm also an avid fan of Steven's podcast series – it's motivational, insightful and inspiring! Highly recommend.

Untitled-1 the copyright owner of all artworks ever created by Richard Hambleton, work with Woodbury House. As an official distributor we work closely with the Woodbury House team to release limited edition artworks. Representatives of Untitled-1 have appeared on Steve Sulley's podcast to share their thoughts on Hambleton. A recent and significant talking point was the recent Hambleton exhibition at The Saatchi Gallery organised by the Woodbury House team. We look forward to working with Woodbury House on the release of further limited-edition artworks.

Been to many of the Woodbury House events over the years with our own personal clients and have always enjoyed the experience.

All the team have always been accommodating and we're all looking forward to attending future events.

Excellent studio based in Soho. Really polite people and great service

The Woodbury house team have been excellent through out my interactions. Steven and Joseph are professional, engaging and knowledgeable. It was my first time to buy art and I purchased a Shadow head in summer 2020 and sold in spring 2021 with a 25% increase.

The team are creative, have innovative ideas and a real passion and energy for contemporary art and especially Richard Hambleton. Thanks again.

First time purchasing art with Woodbury House and the team have been extremely helpful and informative, very impressed. I look forward to building my art portfolio with the help of the team at Woodbury House!

I was offered representation by Woodbury House in the fall of 2019. I was thrilled and excited to be exhibiting in London by a reputable gallery that specializes in urban street art. I was interviewed by Steven Sulley for his podcast in Oct '2020 and was pleased with the thorough questions asked and the final piece was good and informative. They are very forward thinking, very comprehensive in their knowledge of all their artists and are very good at promoting their artists. They had a great presentation in last fall's Start Art Fair at the Saatchi gallery where my work was highlighted along with Richard Hambleton's work. If you are in London definitely stop by for a treat at Woodbury House.

I came across Woodbury House many years ago, I have had a wonderful experience ever since. I am a collector of Richard Hambleton. I've bought and sold lots of pieces through Woodbury House and have made a healthy profit every time. The knowledge Steven, Joe and the rest of the team have is impeccable. I am really pleased with my current portfolio and I'm really looking forward to the profits I will make in the near future.

Having worked in contemporary art for almost two decades, my time working with Woodbury House has been incredibly enjoyable and productive. This is a truly innovative and refreshing way to exhibit and sell artworks of the highest standard. If you're looking to collect and invest in art I highly recommend Woodbury House to be your first port of call. I look forward to working alongside such a great team in what I'm sure will be a very exciting period of success ahead!

Great experience dealing with all the team at Woodbury House. Extremely knowledgeable, they couldn't have done more for me. Looking forward to dealing with them again in the future.

Having considered the contemporary art market somewhat late in life, my wife and I were drawn to the work of Richard Hambleton; so, we acquired two limited edition artworks of his. Subsequently, we came into contact with Joseph Bannan and Steven Sulley at Woodbury House Gallery and have been most impressed with their knowledge of the artist and the contemporary art market. We were sent fascinating information for research purposes, two additional pieces were then acquired from WH (one original), and we're on our way into exciting times.

I visited the Woodbury House exhibition at the Saatchi gallery October 2020.
They presented an array of original artwork by Richard Hambleton.

The exhibition was by far the best curated and I was very impressed with how attentive and knowledgeble all the staff where.

Their enthusiasm along with knowledge shone through and I look forward to learning more about this artist and attending future events.

Well done Woodbury House!!

I recently purchased a gold Horse & Rider via Woodbury House and Joseph Bannan.

Knowledge, professionalism and service throughout has been exceptional. Naturally, after looking into Richard Hambleton these were undoubtedly the people to go to with their title 'Key advisors to the Richard Hambleton archive', Excited for future purchases.

Thanks again guys!

I've just purchased my first piece art through Steven Sulley at Woodbury house. They have been a pleasure to work with and i would recommend them if your looking for contemporary art.

Steven Sulley invited me onto his podcast series in February.of 2021. We had a rather organic and smooth conversation. It would seem as though Sulley did some research before the chat which made me feel very much at ease. His questions were intelligent and completely relevant. Some of my contemporaries have also been featured on the podcast, resulting in a broader more thorough telling of the NYC Graffiti/Street Art history

I'm now in contact with Woodbury House since two years, our collaboration is quiet good and i know we have a lot more to come in the following years. They are really serious and know a lot about the market they are involved with, especially really strong with Richard Hambleton. I bought and sell some beautiful pieces through them, i really advice those people for buisness.

Very helpful and efficient advice from Steven and his team concerning my Richard Hambleton artwork , bringing rewards at a time when I needed them most

My interview with steve sulley on his podcast and for Woodbury house art was top of the line really great and genuine people pure professionals I'm truly looking forward to working with there team in the near future thanks guys much respect you guys are phenomenal COPE2 BRONX GRAFFITI LEGEND 🙏🏼👊🏼

First time working with Woodbury House and have been impressed from the outset. Engaging, polite, clear and concise and have very exciting and ambitious plans for the future. A talented and dynamic team that I look forward to working with again. Watch this space!

I bought 3 artworks from Woodbury House in 2016/17 at cost of £52k. In 2020 they were part-exchanged at a value of £65k against a unique Richard Hambleton Shadowman. I also recently part-exchanged a Richard Hambleton Shadowman bought from another gallery in 2019 against a better one from Woodbury House, with a 13% return on the part-exchange. Woodbury House are helping to drive good prospects for Richard Hambleton Shadowman pieces this year

In the last year Steve and his team doubled my money on my initial investment in a Richard Hambleton original and my re-investment in a larger picture is looking very healthy. My Woodbury investment complements my range of stock market and other traditional areas at a time when it is difficult to find growth opportunities.
I have been happy with the level of service and support offered by Steve and Joe and their back-up team, and enjoy the mix of enthusiasm and professionalism they bring to their work. Derek H.

Introduced to Woodbury House last year after looking to diversify my portfolio into alternative investments. The art market has interested me but lacked the expertise to make informed investment decisions.

Steve and Joe shared their vast knowledge of the Art market which led me to invest in a Richard Hambleton Shadow Head. This returned a decent profit which I used to part exchange for a Hambleton Nightlife piece.

Throughout the process the team at Woodbury have kept me updated on the market and have never felt pressured into investing, updates are regular and informative so not only is my portfolio increasing in value my knowledge of art market is also.

Very happy with my investments which sit nicely alongside my more traditional ones.

My name is Neil Ridgway and I first got introduced to WH back in 2017. I was looking for alternative investments and although I didn't see my first experience of taking a soldier boy as an investment it was the opening of the vast experience that they had to share. I purchased a Richard Hambleton Shadow Head in 2018 that I sold in early 2020 at a good profit. I have reinvested into a shadow man in April 2020 and again later in 2020 in Hambleton's 'l only have eyes for you'. These are both a great investment along side my more traditional ones that will send us on a great journey together. Exciting times ahead. Thanks Steve and the rest of the crew.

I found WH when looking to change from traditional investments to something more tangible. Steven, Joe and the team have been brilliant at guiding me through this new experience. Due to their knowledge and enthusiasm, I have already made a good return on one Richard Hambelton piece and hope to do the same on more.

My name is Brian Hudson and I am almost 91 years old. I was introduced to Steven Sulley no more than a year ago and after careful consideration I bought an original Richard Hambleton artwork for £24k in May 2020 and sold it in January 2021 for £30k. Needless to say l am very pleased with the result.

The team is very welcoming, I look forward to attending the gallery in the near future.

A great selection of artwork & a team with immense knowledge. Would highly recommend

Amazing team, they have given me an insight into the art industry, I look forward to attending the studio soon

Great selection – I get all my main pieces here & also inspo for my own work.

The team are very friendly, informed and professional..the studio is well set out and conducive to the art that is displayed

Love this place and what a great bunch of people. Everyone made me feel so welcome. Hope to visit again soon.

I have worked with Woodbury House and am happy to report a great experience. After meeting with the team at a private event at the graucho club I have both brought and sold via Woodbury House, one piece in particular provided me with a great ROI. Happy to recommend Woodbury House to all. Thanks again – Michael

I was introduced to Woodbury House by a friend in 2018
I decided to invest in a Richard Hambleton original 'Shadow Head' from 2014. I recently sold it for a significent profit.
I am delighted at the outcome and would highly recommend work by Richard Hambleton and Woodbury House

I have worked with Woodbury House since 2017, I have been very happy with there customer service and even happier with the returns on my Richard Hambleton original purchases. Would recommend this gallery highly. David

Worked with Woodbury House for some time now. Knowledgeable, informative and passionate about art. Have brought and sold via them on numerous occasions and happy with everything thus far.

Great studio, great people, great artwork, very welcoming and helpful bunch

Met some of the Woodbury House team at a private event. After watching the "Shadowman" documentary and enjoying the evening, I booked in to meet with them again at their studio in Soho, London. Happy to say I have brought and more importantly sold on many occasions via WH. Great team, informative, polite and knowledgeable personnel. See you all soon – Derek

Have dealt with the people at Woodbury House before. They've always seemed very attentive and above all knowledgeable about the art market and the works they are selling. I went to an art event they had hosted at the Graucho club a while back and I was definitely impressed. I'll likely be returning to purchase more works in the future.

A friend introduced me to Woodbury House a couple of years ago and have been lucky to attend a few of their private events as well as meeting the artists! Great art pieces available and really welcoming staff. I'm new to purchasing art works and the co-owners patiently explained my options and introduced me to some incredible pieces! Keep up the good work!

I was recommended Woodbury House via a friend that has been a client of theirs for many years now.
So far, the service has been faultless, and I found my visit to the Soho studio a very warm and welcoming one.
Very polite and knowledgeable staff, keen to do all they can to educate and help me acquire the perfect artwork. And what a great selection they have!
Highly recommend!

I initially engaged with Woodbury House after attending their private event at a certain hotel. After this I made an appointment with the team at their studio in Soho, London. Brilliant experience and some lovely pieces in the studio, which were great to see. Really pleased so far with pieces I bought via them. The service has been excellent, continually keeping me up to date with what's happening in the market.