"DEFER has been an integral part of the graffiti art movement in Los Angeles since the mid-1980s."
Source: Beyond The Streets.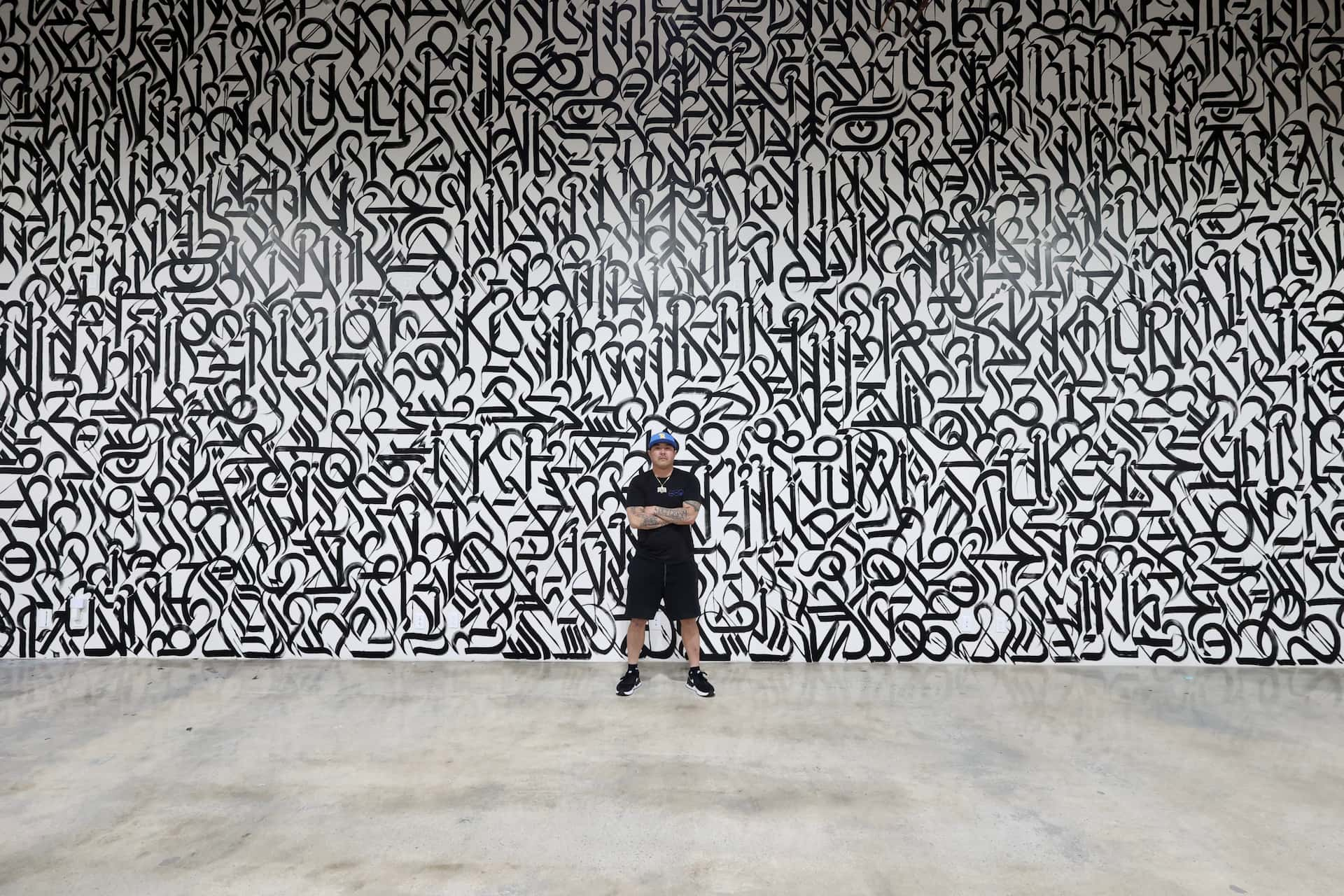 Considered one of the pioneering members of the first generation of Los Angeles graffiti writers, Defer has distilled the hand style developed since his youth into abstract pieces that incorporate typographic motifs, cultural motifs, and complex patterning. Defer is undoubtedly a leading figure in the East Coast Graffiti movement alongside other names such as Chaz Bojorquez, Retna, Zes and Saber.
Defer's paintings are highly detailed examinations of line and colour, in which he refers to his style as his 'Spiritual Language'. His work stems from his culture and connection to graffiti and the urban landscape, representing a profound artistic language that distorts the lines between street art and fine art. Defer was showcased at the 'Getty Museum' in Los Angeles, and his artwork was featured in the 'Beyond The Streets' exhibitions in 2019, 2020 and 2021.
His interviews and works have been included in several esteemed compendiums of graffiti art, a testament to Defer's artistic stature in the realm of Los Angeles Street Art. Whether it's the LA-centric graffiti book "Graffiti LA" by Steve Grody or the national scope covered in "The History of American Graffiti" by Roger Gastman and Caleb Neelon or L.A.
Graffiti Black Book by David Brafman, Defer's influence on the visual language found in the City of Angels cannot be overlooked. Defer has collaborated with corporate companies such as Apple, Facebook, Beats by Dre, LA Lakers and RVCA. Some notable Defer collectors are Dr Dre, Koby Bryant, Lebron James, LL Cool J, Chris Brown, Chris Rock, Travis Scott, and Eminem.
Watch Defer paint a live mural and be interviewed by our Gallery Director in LA.
DEFER

EVENTS

31st Aug – 29th Sep 2023
Colours From The Streets
London
29 Sackville Street, Mayfair
27th Apr – 25th May 2023
Woodbury House Presents 'Spiritual Language' by DEFER
London
29 Sackville Street, Mayfair